Cat® Lift Trucks has reinforced and optimised the productivity of its N2 reach truck ranges through its latest fine-tuning programme.
Most changes are under the skin – relating to software, electronics and controllers – but two visible optional features have also emerged.
The first is a dual joystick, which can be selected as an alternative to the standard fingertip hydraulic control unit. By separating functions such as clamp opening, it avoids the risk of accidental actions. This option may be particularly attractive to drivers who find fingertip levers too small for their large or gloved hands. It will also appeal to those who simply prefer joystick operation.
The other new option is a dual pedal which enables quicker and easier changing of travel direction. With this set-up, there is no need for drivers to use a hand-operated switch or to adjust their foot position.
Empowered drivers
These choices are part of a complete ergonomic and comfort package designed to get the most of reach truck drivers. It includes a spacious, high-comfort operator compartment with clear all-round views. Fingertip hydraulic controls – or dual joysticks if preferred – are mounted on a supportive adjustable armrest. The fully adjustable steering assembly can be easily lifted up for obstacle-free entry and exit, then quickly returned to the desired position.
Intelligent aids include the Cat Responsive Drive System (RDS), which sensitively and accurately controls every truck and mast movement. Reacting rapidly to the driver's changing needs, it makes all work faster but safer, smoother and more comfortable.
Three N2 ranges
Power and performance are at their maximum in the N2 standard and high-performance reach truck range (NR14-25N2). These trucks, with their poweRamic masts, are the class leaders for residual capacity. Depending on model and mast choice, they offer capacities from 1.4 to 2.0 tonnes and lifts up to 13 metres.
Meanwhile, the N2 light reach truck range (NR14-16N2L) enables a wider range of businesses to step up to Cat quality and productivity. These models, in capacities from 1.4 to 1.6 tonnes, are configured for light and medium duties at heights up to 7.5 metres. They tend to be used in operations needing a reach truck for no more than two hours per shift.
Completing the set is the remarkable N2 multi-way reach truck range (NRM20-25N2), which offers the ultimate in versatile mobility. These specialised trucks, with capacities of 2.0 or 2.5 tonnes, are used for handling exceptionally long loads in narrow aisles. Along with forward/backward, sideways, diagonal and rotational motion, they have an agile cornering mode. A sixth mode enables automatic transition between normal and lateral modes without having to stop. The new dual pedal option is not relevant to multi-way models, but dual joystick operation can be specified.
There are fifteen Cat N2 reach trucks models to choose from, together with a long list of application-matched optional extras. Your local Cat lift truck dealer will be happy to identify the ideal model and configuration for your needs.
Further information on Cat Lift Trucks, warehouse equipment and related services can be found at www.catlifttruck.com. See them in action via https://www.catlifttruck.com/videos and follow the news on LinkedIn, Facebook and Twitter.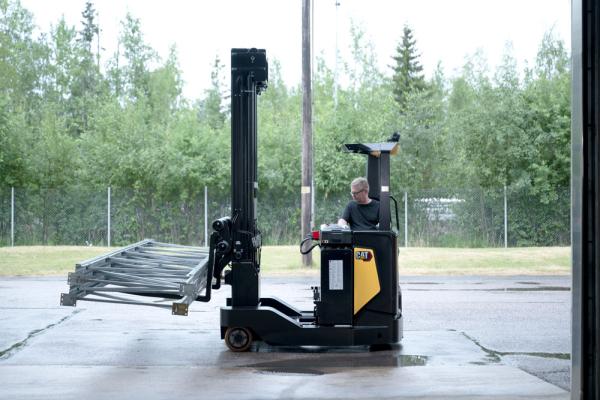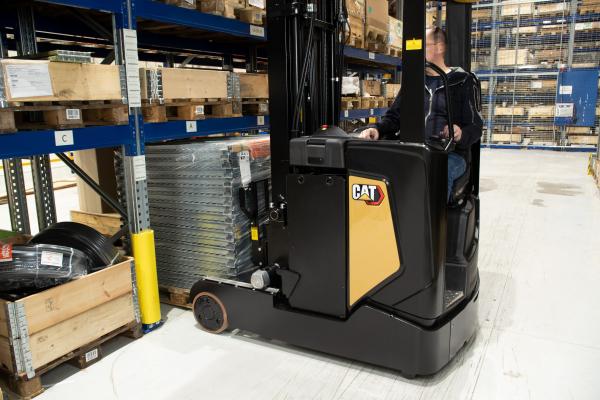 Image: