(Updated 2022) Operating a warehouse can pose many safety risks. So, it's essential to be aware of those risks and know how to manage them. Here are our 7 top tips for staying safe in the warehouse environment.
Our top warehouse safety tips:
1) Materials lifting
Materials lifting is one of the most common causes of injury in warehouses. Lifting materials incorrectly can cause short term issues or issues that might see staff off sick for longer periods. To avoid this, you should:
Train staff on proper lifting techniques, including posters around the warehouse reminding workers of best practices
Always use a forklift or other warehouse lifting equipment where possible to avoid strain
Work with colleagues to lift items that are heavy, large or awkwardly shaped
2) Forklift and other vehicles
If misused, or used without training, forklifts and other vehicles used in warehouse settings can pose warehouse safety issues. Unsafe use of forklifts and other vehicles can cause injury to both the operator and those working within the warehouse. Ensure staff are using forklifts safely by:
Making sure all forklift operators are trained and certified
Inspecting the forklift and other vehicles daily before use for any damage or faults
Placing speed limit signs around operating areas to deter operators from speeding
Not carrying loads at dangerous heights and being careful when transporting loads down steep inclines to avoid the forklift overturning
If you want more information on forklift safety, see our forklift safety guide, here.
3) Personal Protective Equipment (PPE)
PPE is essential for warehouse safety. Even if things go wrong, PPE will offer a level of protection. Many accidents can be avoided when wearing correct PPE. To ensure staff are kept safe:
Provide staff with relevant PPE. This may include goggles, hi-vis jackets, hard hats, gloves and steel toecap boots
Place posters around the warehouse, reminding staff to wear their PPE at all times when in the warehouse
4) Fire hazards
Warehouses often pose many fire hazard risks. Materials used or stored in warehouses are often highly flammable, posing a danger to staff if a fire were to break out. Ensure you minimise the potential threat of a fire by following these warehouse safety tips:
Make sure all fire exits are clearly marked and exit routes mapped so staff can exit quickly and safely in the event of a fire
Ensure first aid kits are fully stocked, in date and available at various points around the warehouse
Ensure you have emergency lighting which will guide staff to exists in case of a fire
Test fire alarms regularly
Have an exit plan in place that all staff members are aware of
5) Hazardous chemicals and materials
Not all warehouses will use or come into contact with hazardous chemicals and materials. But if you do, its essential staff are aware of the risks and know how to handle any issues. Ensure any staff member that might handle hazardous chemicals is trained on:
How to identify chemical hazards
How to handle chemicals
How to store chemicals safely
How to dispose of chemicals
6) Slips and falls
Slips and falls are one of the most common causes of injury in the workplace. This is especially true in warehouse settings where surfaces are slippery or could become blocked with debris. Minimise the chance of slips and falls by:
Ensure all staff are aware of cleaning protocols - knowing how to clean up spillages and where to put packaging and debris
Use anti-slip paint on the floor
Make sure floors have been levelled out where possible
7) Pallets and racking
Pallets and racking don't appear to pose any immediate safety issues, but if not maintained or used correctly, they can pose a threat to staff. Common problems include pallets becoming weak or broken or items not being placed safely on racking units. To minimise any risks associated with pallets and racking, you should:
Regularly inspect pallets to check they are structurally sound and dispose of any that appear broken or damaged
Periodically inspect your racking units to verify items are being stored carefully
Keep on top of your warehouse safety knowledge
As a warehouse operative, its important safety is always at the forefront of your mind. Hopefully, this article has reminded you of best practices. If you want to find out more about warehouse and forklift safety, watch our forklift safety video, here.
Image:

Image: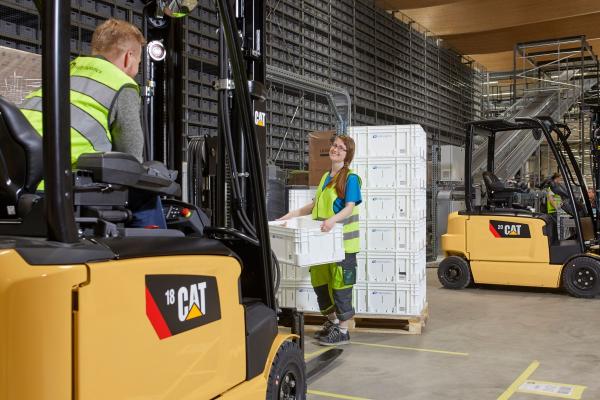 Image: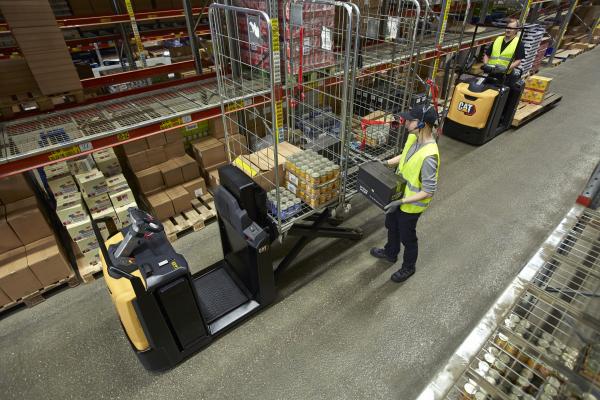 Image: