What can clothing technology do to make life better for your warehouse and logistics centre workers?
Many items worn at work are part of the employees' PPE (personal protective equipment), whose safety value is obvious. But clothes must also meet other needs. In particular, if the wearers are to feel good and perform well, they must be comfortable.
Specialised industries invest hugely in the technological development of new and better-performing fabrics, constructions and designs. Think, for example, of the scientists, engineers and technologists who create high-efficiency clothing for professional sports. Or for extreme outdoor pursuits such as mountaineering. Advances in fields like these are quickly adopted by workwear and PPE designers and manufacturers.
Comfortable logistics centre outfitting
A key issue is breathability. Today's fabric technologies can allow sweat to escape easily from garments, leaving the inside comfortably dry. This benefit may be applied both to efficiently insulated clothing, for cold conditions, and to lighter, cooler outfits. Where workplace temperatures vary with the seasons, workers need to dress according to the weather.
Another essential is that work clothing should be lightweight and flexible, so movements are not restricted or laborious. Comfort issues are important for all workwear – including jackets, shirts, trousers, underwear, socks and shoes. They must also be considered for any wearable PPE. This may be especially challenging, as levels of protection cannot be compromised. Thankfully, good design and technology make it possible to keep wearers comfortably safe.
Protection, usability and comfort in materials handling PPE
The PPE required depends on the nature of the workplace and its risks. For many materials handling environments, it includes a hi-vis vest and protective footwear. A hard hat is obligatory if heavy objects are stored at height. To protect against other hazards, workers may wear gloves, face shields, safety glasses, goggles, masks, respirators or ear plugs, for instance.
Safety shoes need to provide appropriate resistance to crushing, but an unnecessarily heavy construction can make walking very tiring. Optimal shoe designs combine toecap defence with lightness, support, cushioning and a non-slip tread. Gloves designed to protect workers' hands should also give flexibility, grip and touch sensitivity, for firm and precise handling. Anything worn on the head or face must be individually adjustable and feature soft contact points to avoid discomfort.
A good look in your warehouse aisles
Some businesses provide their employees with PPE but leave them to supply the rest of their working clothes themselves. Others choose to outfit their workforce fully. There are three main advantages to this.
First, it avoids the risk that your workers will wear clothing which is unsafe. Examples include loose or baggy items which may be caught in machinery. Second, it ensures they all have clothes in which they can work comfortably and productively. Third, it allows you to dress your workforce in a way that gives a smart and positive company image. You can go further by having your company's name and logo printed onto the uniform to project your brand.
An online search will soon find suppliers whose clothing technology can improve your operation. A good starting point would be the websites for Cat® PPE and other workwear.
Wearable warehousing aids
The scope of workwear in warehousing and distribution centres is expanding with developments in information technology. Barcode or RFID (radio frequency identification) scanners can now be worn on workers' wrists, leaving their hands free. Alternatively, they can be integrated, along with augmented reality (AR), into digital eyewear. Giving extra information on products and orders, these systems save time on finding and identifying items. They also minimise picking errors and similar mistakes.
Another high-tech option is to use wearable exoskeletons . These structures support and protect the human body, enabling better performance with reduced fatigue and lower injury risk.
Image: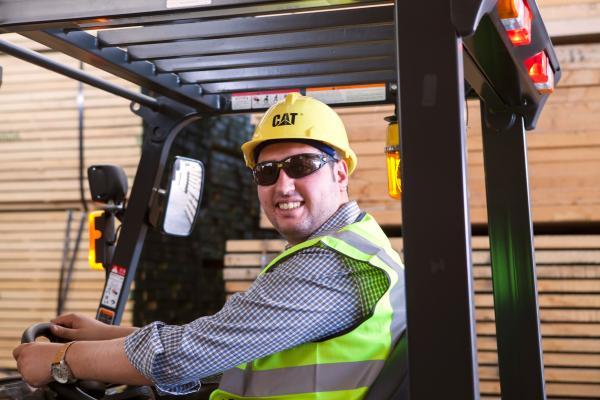 Image: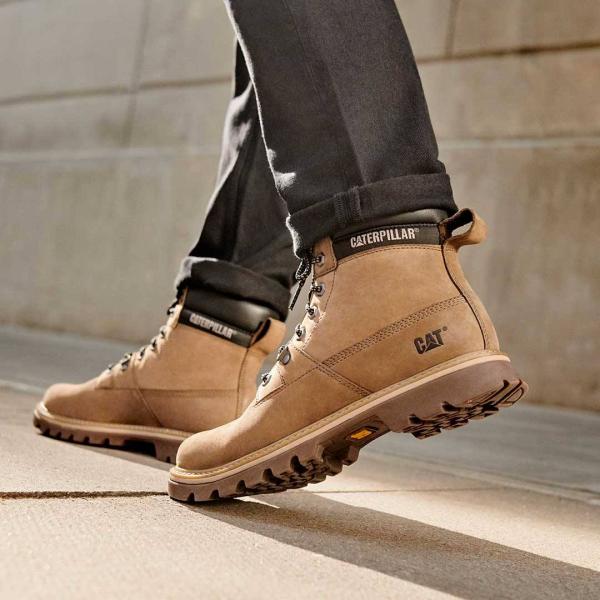 Image: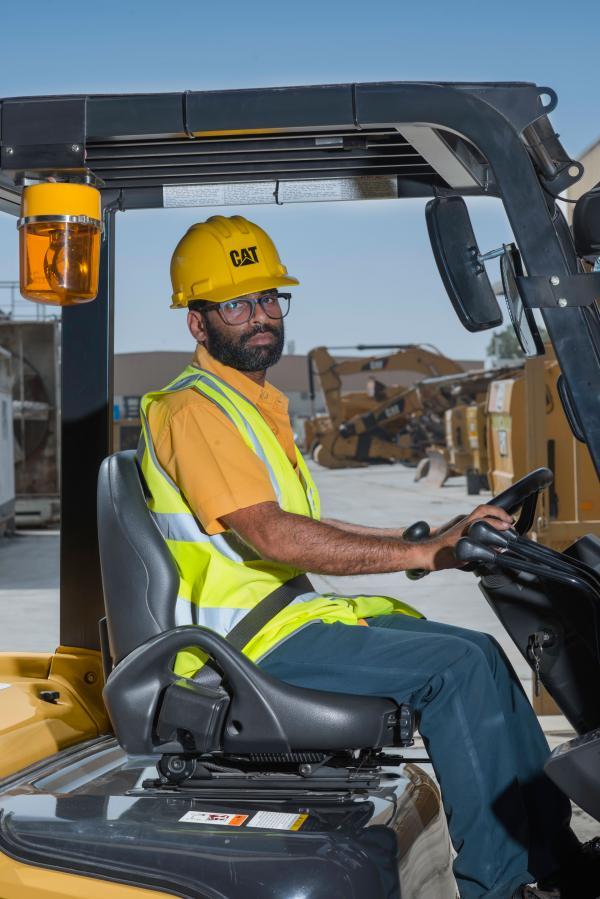 Image: