Updated 2023
When it comes to warehousing, it's better to be safe than sorry
Getting the most out of your warehouse is a daily challenge for your logistics manager and the job becomes even more complicated when you store and ship dangerous or hazardous goods.
Gian Schiava writing for Eureka, the online magazine for materials handling professionals, interviewed Rene Geujen a while back, a logistics real estate specialist and Director Plan Development at Next Level Development, to find out how facilities for this type of warehousing differs from 'ordinary' warehouses.
Eureka: What adjustments need to be made to warehouse storage when it comes to dangerous goods?
Rene: In practice, the quantities you are storing really determine the adjustments to be made and we see three different levels with different outcomes. The first is simple adjustment. Hazardous items can be stored, up to a certain tonnage, in dangerous goods containers and hardly any modifications to the building itself is needed. The risk becomes more manageable when you spread these dangerous supplies all over the warehouse. Construction work is limited to ventilation systems and additional connections to fire control systems.
Second is inbuilt variation, also called the 'box-in-a-box' solution. Changes must be made to the building structure and foundation to obtain a certain fire resistance, like with double steel constructions. Spreading is again key as is making choices about compartmentalisation: how large do spaces have to be and how flexible should you make these compartments? The hazard classification of the goods themselves also determines a lot.
The last category is the real dangerous goods warehouse. ADR is the European Agreement concerning the International Carriage of Dangerous Goods by Road (ADR), which came into force in 1968. The ADR warehouse is a category of real estate on its own and is purpose-built for storing and handling dangerous goods. The total layout is different; it contains much fewer units and has a concrete roof and sometimes the whole construction is in concrete. Other features will include different industrial doors to contain extinguishing foam/water during fires, for example, and in an increasing number of cases, carbon dioxide fire extinguishing systems are implemented instead of foam or water sprinklers which cause less damage to the stock.
Eureka: You mentioned hazard classes. What are they?
Rene: In the Netherlands we have the so-called PGS15 Directive, which sums up the various classes. Here, the user is responsible for getting the right permits. In almost every case, the user is accompanied by an expert adviser who knows the tricky business of procedures and legislation.
The above-mentioned ADR sets out nine classes, varying from explosive substances and articles to gases and flammable liquids.
Another important European directive to follow is the Seveso Directive.
Eureka: Which are the main business sectors that must deal with these types of goods?
Rene: The most prominent sector is probably the chemical industry, including chemical derivations like paints or lubricants. Other examples are retail chains, pharma and the food business, where citric acids are used everywhere.
Eureka: Does Next Level Development work with experts when developing these special warehouses?
Rene: Yes, we do have in-house specialists, but we also work with specialised consultants as legislation can always change. Safety officers from the client are involved as well. It's interesting to note that we also work with the clients' administrative personnel as companies using warehouse storage for dangerous goods must know at any moment exactly how much is in stock and so their IT systems must be able to provide that information promptly.
Eureka: Could you sum up the standards and legislation companies must adhere to?
Rene: As in the example of the PGS15 directive in the Netherlands, every country will have its own legislation. From a European perspective, ADR and the Seveso Directive are key.
The Servo Directive came about when a catastrophic accident in the Italian town of Seveso in 1976 prompted the adoption of legislation on the prevention and control of such accidents. The so-called Seveso Directive was later amended in view of the lessons learned from other warehousing accidents such as Bhopal, Toulouse and Enschede (fireworks!), resulting into Seveso II.
The directive applies to more than 12,000 industrial establishments in the EU where dangerous substances are used or stored in large quantities. These are mainly in the chemical and petrochemical industry, as well as in the fuel wholesale and storage (LPG/LNG) sectors.
Considering the rate of industrialisation in the EU, the Seveso Directive has helped achieve a low rate of major accidents and is widely considered as a benchmark for industrial accident policy, having been a role model for legislation in many countries worldwide.
Eureka: What trends do you see for this this type of logistics real estate?
Rene: In fact, more and more products are being marked as 'hazardous goods' and therefore an increasing number of businesses will have to deal with this matter.
Warehouse storage and transporting hazardous goods is no easy task. Whether adapting existing warehousing or developing a state-of-the-art ADR warehouse from the start, it remains an evolving subject – and ever-developing legislation is reason enough to hire your own safety officer.
To read the unabridged article from Gian Schiava and understand more about warehouse storage of dangerous goods visit Eureka Magazine click here.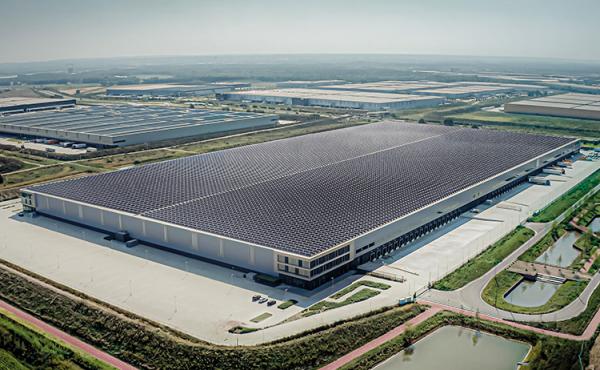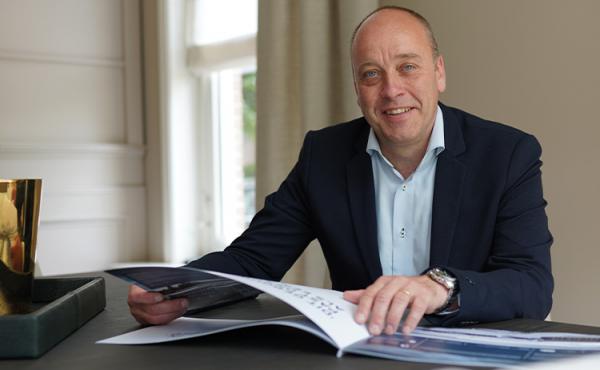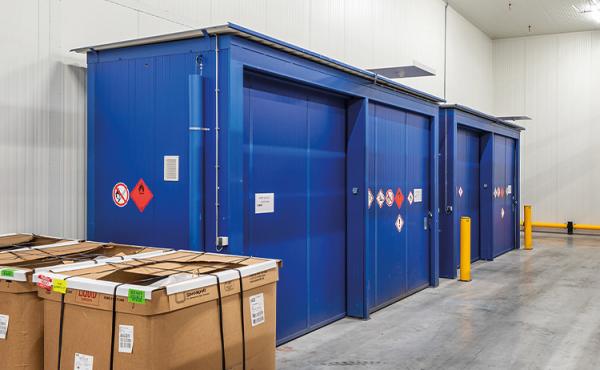 Image: