An efficient warehouse needs fit warehouse workers

Modern materials handling plays an ever-growing role within logistics operations, which in turn are essential for company profitability. Warehouses are being upgraded and modernised to meet delivery deadlines and keep the business competitive, but Gian Schiava finds out how some companies look beyond the materials handling equipment, process and procedural efficiency to also focus on keeping their core asset in top shape: their employees.

Companies have ample opportunity to give their forklift users or warehouse employees equipment that offers great ergonomics. Drivers in the yard can be more productive thanks to fully enclosed cabins, protecting them from weather conditions, and effort-free controls like fingertip levers. And inside there are even more operator-friendly developments available.
Whilst materials handling equipment has made great progress in minimising effort, the market and consumer behaviour have done exactly the opposite. Pressure in the warehouse is higher than ever before, and smart managers are now having to make sure they do more than just create the right environment for their people. They're developing methods and incentive programmes to keep everybody fit, happy and healthy. We have found a few great examples from which to gain inspiration and have even discovered a real warehouse workers' diet!
The chocolate challenge:
Tony's Chocolonely has become, in just a few decades, one of the world's most renowned brands in chocolate. The company has a very explicit aim for its product (to be100 % slave free and support fair trade), along with a promising mission statement: 'Crazy about chocolate, serious about people'. The business does more than most to offer its employees a stimulating and supporting environment.
However, the company also pays a lot of attention to the vitality of employees. Given that the company's chocolate product is not exactly the healthiest of foods, Tony's Chocolonely has come up with a Stay on Weight Bonus. If an employee's weight has not increased in a year, he or she will receive a small, symbolic bonus. The incentive is completely based on trust: people don't have to stand on scales as proof.
It's designed as a signal that it's important to pay attention to your health. In addition, employees can participate in weekly boot camps, as well as yoga classes, and can even claim expenses for their sport sneakers once a year. According to Kristel Moedt, Head of People and Culture, "We also think it is important that employees relax. We make sure that everyone takes at least 28 vacation days a year. And more is certainly allowed." (source: PW)
Planking for better care
If hospital employees are healthier, they are better able to offer optimal patient care. The Reinier de Graaf Hospital in Delft, the Netherlands, organised a Planking Challenge earlier this year. It challenged staff to do this fitness exercise every day for two weeks, preferably with as many colleagues as possible per team or department. To keep the initiative in people's minds, workers could upload photos of themselves planking which really helped them to keep them engaged. "The Planking Challenge not only ensures vitality among employees, but also builds team spirit," according the hospital. (source: Logistiek)
An array of health services at logistics providers
It is quite common to find well-structured health programmes at companies where logistics are at the core: the 3PL logistics services providers. PKT Logistics Group, for example, offers yoga classes, gym programme discounts, Zumba lessons and weight loss programmes. Staff can declare their workout hours to enjoy benefits like dedicated parking spaces or monthly meal allowances! Nike offers its workers at the European Logistics Campus a gym, an indoor court, an outdoor football pitch, tennis, volleyball and basketball courts, and an athletics track. Employees can also make use of an on-site personal trainer. These are just two examples, but many other 3PL companies understand that top performance in logistics requires healthy workers.

If you would like to read the unabridged article by Gian Schiava please visit Eureka, the online magazine for the materials handling professional.
Image: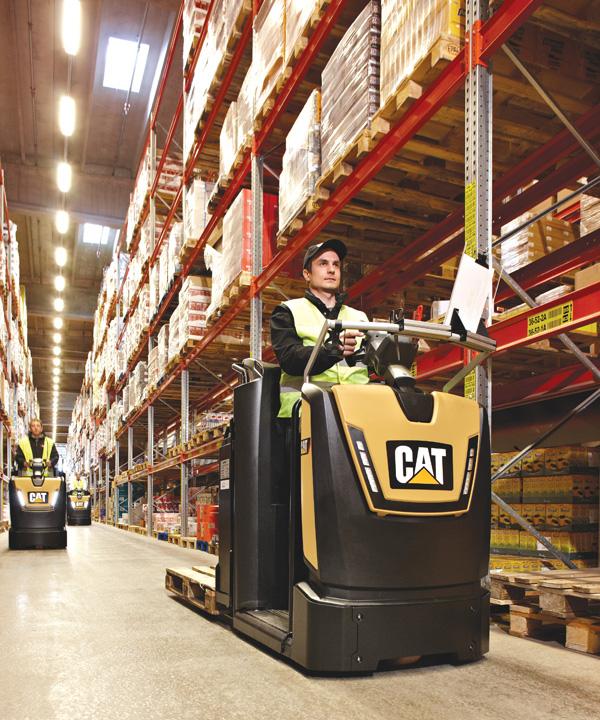 Image: