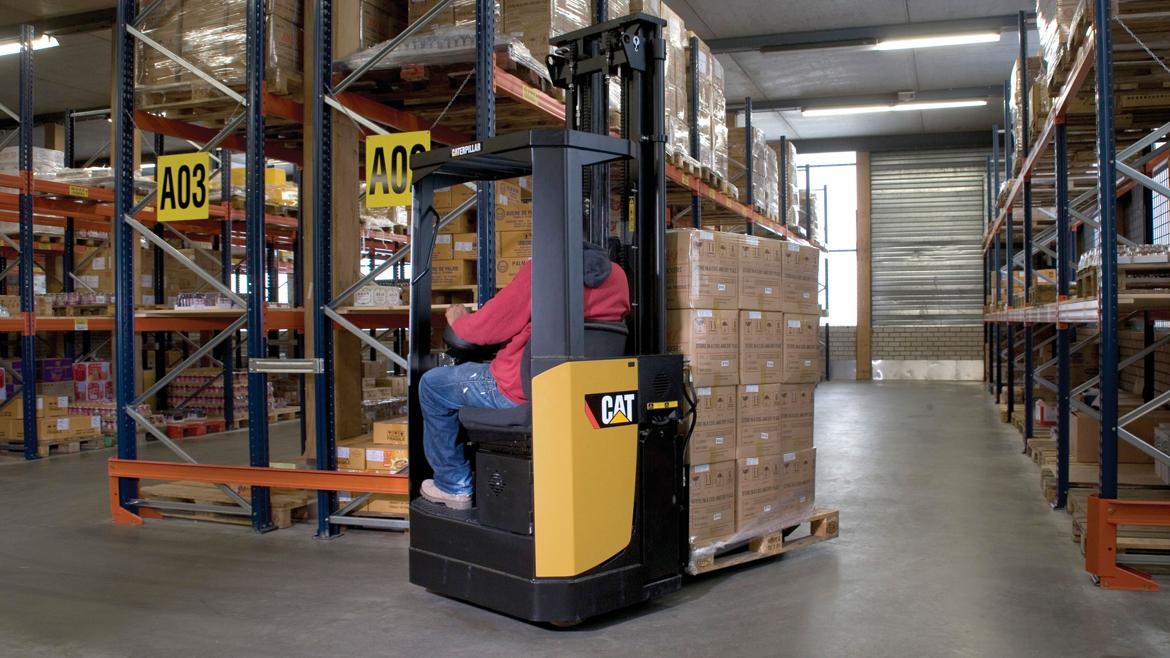 NSS15-20N/I sit-on stackers – designed for stacking up to 6.5 metres and for horizontal transport in the largest warehouses.
The NSS15-20N range of sit-on stackers benefits from the same productive features as the 'ride-on' models: AC power and programmability; durable chassis and mast construction; high residual capacities; and automatic speed reduction in curves and at increased lift heights.
There is also an initial lift (I) model, the NSS15NI sit-on stacker, which is designed for applications on ramps and uneven floors. Your drivers are well protected by the wrap-around chassis and the adjustable seat allows for comfortable long-shift operations. The standard PIN-code start-up and driver-specific settings make these sit-on stacker trucks easy for use by different drivers. Extendable side stabilisers, standard on models with triplex masts, give high residual capacities when working at height.
Smooth, progressive, easy to use controls and comfortable, adjustable seats enhance operator concentration leading to better shift productivity.
Durable chassis and mast construction, designed and built for years of service.
AC-drive technology means longer service intervals, reducing the total cost of ownership.
Battery discharge indicator (BDI) incorporates lift cut-out for battery protection.
These trucks combine efficient long distance travel and stacking at medium heights.
The 'Initial lift' model (NSS15NI) allows increased ground clearance when working on ramps.
High drive speed (with or without load).
Large battery compartment (up to 500 Ah).
Extendable side stabilizers, standard on models with triplex masts, gives extra residual capacity.
Rapid acceleration.
Standard PIN code start-up, and driver specific settings.
Programmable features for driver.
Regenerative braking feeds power back into the battery.
LCD display with all relevant information.
Good service access, thanks to a seat which swings open in seconds.
Battery roller as standard for quick battery change.
Progressive steering for excellent maneuvering at low speeds and stability at high speed.
Smooth hydraulics.
Rounded fork tips for easy pallet entry, when approaching at an angle.
High residual capacities, especially with extended side stabilizers.
Easy to operate driver's menu.
Driver well protected by chassis.
Ergonomically designed electronic 360° fly-by-wire steering gives precise control at speed.
Adjustable seat allows for comfortable long-shift operation.
Good all round visibility and through the poweRamic mast for accurate pallet entry.
Automatic speed reduction in curves and at increased lift heights, for safe and secure handling.
| MODEL | CAPACITY (kg) | LOAD CENTRE (mm) | ENGINE |
| --- | --- | --- | --- |
| NSS15N | 1500 | 600 | Electric |
| NSS15NI | 1500 | 600 | Electric |
| NSS20N | 2000 | 600 | Electric |
Image: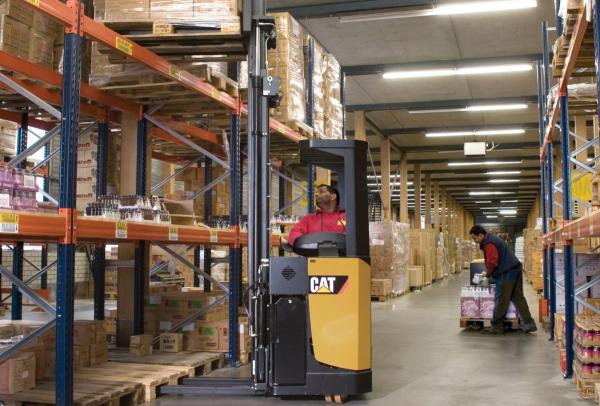 Image: