If you're looking for a new forklift truck, there are many things you should consider. While the forklift itself has to meet your requirements, your decision shouldn't be solely influenced by price and product features.
We're confident our product range delivers exactly what our customers expect and more, but there's much more we can offer our customers when they buy a forklift truck from us.
The manufacturers after sales support package should be an integral part of your purchase decision. While the product may be great, you could end up with expensive surprises if the after sales support is lacking.
That's why at Cat® Lift Trucks, we put so much emphasis on our parts offering. With 97% of forklift parts readily available (measured full line, first pick) from our Belgium based warehouse, we offer the highest warehouse equipment and forklift truck parts availability in the industry. Not only that, but we also have online access to extensive stock within our other centralised warehouse equipment and forklift parts distribution centres, in areas including the USA, Singapore and Japan.
This unique and powerful infrastructure enables our dealers to supply the right equipment and forklift parts, in the right place, at the right time.
While our lift trucks are renowned for their durability, robustness and non-stop performance, our unrivalled range of warranties are there to give you complete peace of mind.
At Cat Lift Trucks, we offer the most comprehensive range of product support and customer service programmes in the lift truck industry. These include our Planned Maintenance (PM) and Total Maintenance & Repair (TM&R) programmes.
Working with your Cat® lift trucks dealer to achieve a tailored service agreement, you'll receive a high-quality service carried out, administered and monitored by your dealer, leaving you to focus on your business without worrying about the maintenance of your forklift truck.
Our network of factories across the world makes our offering wider and enables us to tailor products to meet the demands of each region. Using our global resources, international contacts and combined knowledge we are able to offer customers innovative products and services that are designed to solve specific local challenges.
Not only this, but with our worldwide dealer network, you're also able to liaise with a Cat lift trucks dealer that is operating in your region and who therefore better understands your needs and challenges.
Forklift training is not only an Occupational Safety and Health Act requirement, but it is essential in keeping your staff safe. Not only that, but knowing how to correctly use your forklift trucks will ensure you're operating efficiently.
We know the importance of training, so that's why we've developed a series of dedicated training programmes to help you understand how to get the most out of your forklift. Our training courses include 'lift truck fundamentals', 'stability, balance and capacity', 'pre-operational inspection', 'general rules of the road', 'load handling techniques', 'proper refuelling practices' and 'battery maintenance'. Your Cat lift trucks dealer will be able to advice booking onto the courses you're interested in.
Over the years, our forklift trucks having been recognised by many industry awards. Most recently, Cat Lift Trucks was awarded the prestigious Red Dot Design Award for the 3-wheel 1.4-2.0 tonne 48V electric counterbalance range.
Buying your forklifts from an award-winning company gives you peace of mind that the equipment is as good as you're being told it is.
Read more about our recent award here.
Now you know about our extra offerings, why not explore our forklift truck range? We offer a full range of diesel, electric and gas-powered forklifts as well as a comprehensive warehouse equipment range, suitable for a range of different applications.
If you're not sure exactly what you're looking for, why not try our lift truck selector tool?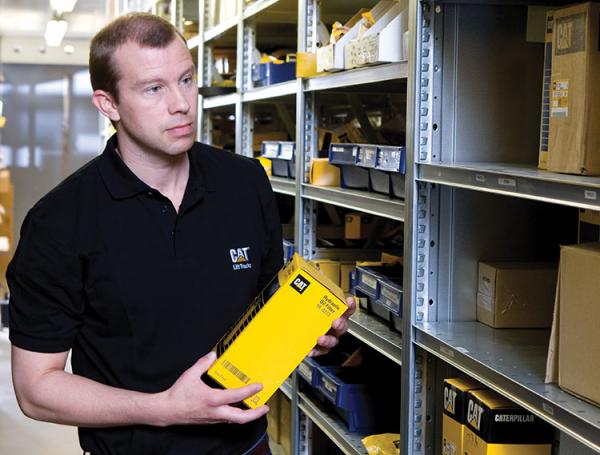 Image: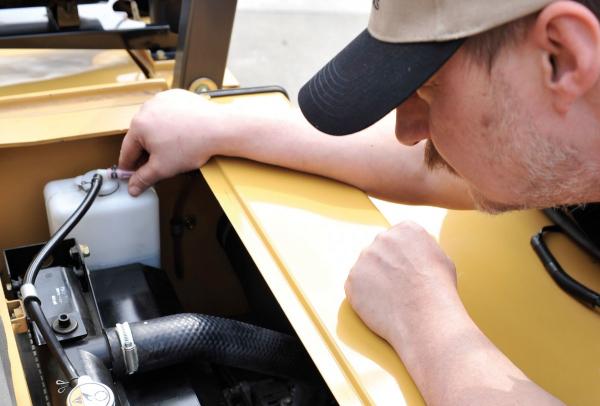 Image: