Efficient parts supply is essential to keeping forklift trucks in action and maximising productivity. With guidance from a parts specialist, Gian Schiava finds out what it involves and how it helps the customer.
Keeping warehouse equipment working is an essential requirement in materials handling and one that forklift suppliers understand very well, and why they offer customers tailor-made warranty and maintenance programmes. In addition to other aspects of fleet management, getting the right part to the right place is a vital support activity and one that is worth investigating further.
To discover the world of the forklift parts business, Gian visited the European headquarters of Cat® Lift Trucks in Almere, the Netherlands, to meet up with Arno Luyten, General Manager Parts. Arno has extensive experience in the forklift industry, and also in sectors like automotive and logistics. In addition, he has had the opportunity to work both in sales and service management and therefore understands both worlds.
Our particular interest is in what it takes to support forklift dealers across Europe, the Middle East, CIS and Africa, and to help them deliver the legendary Cat Lift Trucks back-up.
Parts Fulfilment
Arno states,

"Parts is all about availability, then quality, and finally price. However, there are so many suppliers out there (also online), and unfortunately this fierce competition often shifts the focus to pricing. Despite that pressure, we prioritise machine uptime, and the most important way of achieving that is by making sure the parts availability is market-leading."
In fact, the Cat Lift Trucks warehouse equipment distribution centre at Puurs (in Belgium, near Antwerp) has an impressive pedigree in this respect. It delivers a 97% forklift parts availability, which is incredibly impressive when you understand the criteria are 'full line, first pick'.
This means that even if an order contains 37 parts in various quantities, and only one item is missing in stock, it would be marked by the manufacturer as a failure. (Even if that one item is certain to arrive the next day.)
In short, the facility delivers practically every order. The building has around 10,000 m2 of storage space and the stock consists of 45,000 SKUs (stock keeping units). It also has the highest safety standards in place with employees continuously trained. Being close to the ports of Antwerp and Rotterdam and various airports, forklift truck parts ordered one day can be delivered in a service van before 7am the next morning.
As Cat Lift Trucks is a global brand, their forklift parts operation is now integrated into a global system which has resulted in an even better performance. All dealers have online access to the Global Dealer Net portal, through which all forklift parts distribution centres in the USA, Europe, Singapore and Japan are connected.
The real deal: genuine parts
There's another 'part' of the story Arno would like to emphasise:
"Do not underestimate the importance of genuine parts. After all, the whole forklift truck has been developed with only approved parts and is designed to work and wear as a complete system. They were picked for their longevity and quality. By continuously adding or using other forklift parts during the truck's life, performance can be affected negatively. Or even worse, it may lead to unexpected failures.
Obviously, we train our dealers' engineers to deliver only the best service and we understand the temptation to use cheaper parts. But those parts may break down sooner, or they may just fit slightly less well. In the end, it can only hurt the customer's business, and that is why we don't take risks."
Modern tools and market trends
High forklift truck parts availability depends not only on advanced warehouse equipment management and logistics but also on supporting dealers at the receiving end to ensure timely delivery. Cat Lift Trucks grants access to various ordering portals, which are also packed with information.
Arno continues:


"Our Global Dealer Net portal also contains support manuals, schemes, instructions and complete part lists for every forklift model we produce. Even information on old models is available. Everything is there for dealers to run their own parts operations properly and to determine how they can keep a low inventory. From that point of view, we also help them in saving costs without compromising on quality or speed."
Support can always be improved, and Arno adds:
"We have decided to extend our supply beyond our dealers or importers. As they often work with smaller, more local forklift dealers, we will be introducing something called 'nGauge'. This is a platform which facilitates and speeds up the delivery process for both dealer and sub-dealer by giving the latter access to our international ordering systems. In fact, we are also able to deliver parts from other brands and enable our dealers to become full-service providers."
Cat Lift Trucks also provides local training, marketing assistance and advice on how to design maintenance programmes. When asked about trends in the forklift truck aftermarket, Arno sees two clear developments.
"First, due to an increased focus on the 'circular economy', it turns out that it's profitable to refurbish machinery for a 'second life'. We supply parts to many countries where customers are served with refurbished machines. By using genuine parts, the dealer is able to offer the customer a quality alternative to a new machine. The second trend is the increased importance of information. IoT (Internet of Things) and telematics solutions will be key to managing your operation and reducing costs."
Arno concludes by saying:

"Forklift parts availability is key in our business. We work hard every day to help our dealers to deliver maximum uptime for their customers. That's the real goal."
If you would like to read the unabridged article by Gian Schiava please visit Eureka, the online magazine for the materials handling professional: http://eurekapub.eu/fleet-management/2018/11/01/the-big-machine-behind-…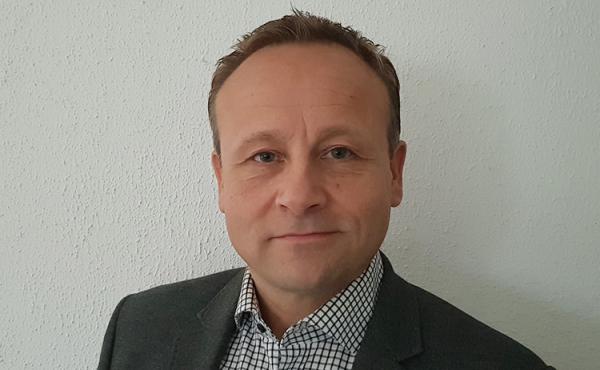 Image: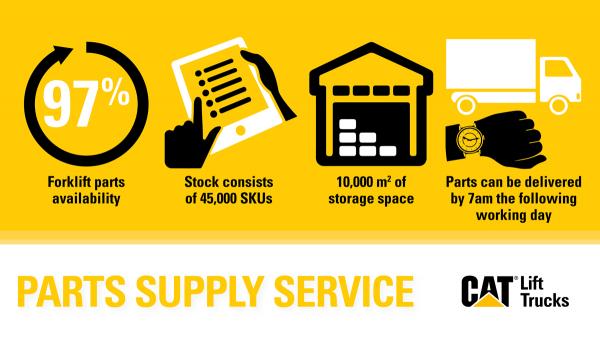 Image: