In 2021 we saw several trends for the materials handling and logistics industry accelerate in response to the ongoing Covid-19 pandemic changing people's lifestyles and shopping habits, as well as an increasing spotlight on environmental issues.  So, it will be interesting to see what 2022 will reveal. We explore what the industry experts predict for this year.
Environmental sustainability and reducing carbon footprint
The importance of green logistics continues to grow and will be increasingly adapted by the industry as we move forwards through 2022. With a growing number of people seeking to reduce their carbon footprints, this year will see many changes in warehouse management techniques and with consumers demanding more products to be made and distributed responsibly, logistics companies will be seeking ways to improve their environmental impact to stay competitive. So, whether it's biodegradable packaging, electric and solar powered forklifts and vehicles, or the reduction of road miles and smart modes of transport, companies will be exploring the best ways to reduce their overall carbon footprint.
Driver and staff retention
The last 12 months have seen a lot of news coverage on HGV (Heavy Goods Vehicle) driver shortage but reportedly, there is also a shortage of forklift drivers too, meaning even more of the supply chain is under pressure. Without an adequate number of drivers, warehouses can't operate at full capacity and their productivity goals will be sorely tested. The demand for well-trained drivers will continue throughout 2022, especially as the requirement for a fast-paced supply chain grows, and so it will be even more important for those in materials handling, such as warehouse managers, to attract and retain the right staff. Investment in driver retention such as competitive salaries, ongoing training, benefits, incentives and the right, safe working environment will remain a key focus.
Additionally, the trend to hire more specialized staff will continue as the skillset required by employees to work in the industry has undergone a huge change over the last few years. Companies will demand staff to have skills that compliment the latest technologies. Some of the most sort after and valued people will be experts in areas such as big data, AI and automation and those who could develop intelligent environments with the use of IoT.
Automation (AI & Machine Learning), Robotics and Technology
The trend for improved technology and automation will continue to grow at pace this year as new distribution strategies are required to meet both the challenges faced and be able to adapt to unforeseen future changes. Demand for faster logistics with increased efficiency and improved processes continues and according to the management consultancy firm McKinsey, automation will be one of the top agenda items for most logistics companies owing to 3 factors: increasing demand from online retailers, a growing shortage of labour and exciting technological advances.
Warehouse managers will be looking for ways to optimize picking, packing and shipping effectively by implementing robotics, machine learning and AI, and so improve operations and allow staff to focus on higher value tasks. Things to look out for include the automation of labour-intensive activities, autonomous ground vehicles and equipment, self-driving forklifts, increasing use of drones to make deliveries of smaller products, and other tasks that reduce manual dependency.
Localizing supply chain and moving to last mile delivery solutions
In an effort to achieving sustainability, as well as responding to customer demands for faster, more accurate deliveries at cheaper prices, the trend for companies to move towards last-mile and localized delivery continues to rise. Many companies will be focusing on improving their local delivery of goods to provide a more personalised experience for customers as well as it being a more convenient and cost saving method. In 2022 therefore expect to see budgets spent on solving last mile delivery efficiency with considerable investment in technical solutions such as drones, automated vehicles and cargo bikes.
Blockchain and smarter logistics
Relatively new for the logistics industry, 2022 will see the use of blockchain technology becoming more prevalent, allowing operations to be more efficient, secure and transparent than ever before. A distributed, encrypted computer filing system, blockchain is designed to give real-time, tamper-free records therefore helping companies to improve the visibility of their inventory levels and gain real-time notifications about the whereabouts of their goods. Products can be tracked and traced from when they leave the factory until they reach the customer and the system, which records all the relevant supply chain information in a database, executes smart contracts after certain conditions are met. Together with IoT, blockchain will enable smarter logistics, giving companies more efficient real-time tracking of warehouse operations and shipping, which will ultimately transform warehouse management.
Change is now
It is safe to say that environmental sustainability, continual changes in consumer demand and buying habits, plus major technological changes will all be at the forefront of the logistics industry for the foreseeable future. We will start to see more materials handling equipment integrated with intelligence for greater productivity, systems working better with the environment and well trained, technology savvy employees operating highly intelligent machinery to help in the logistics field.
If you're looking for reliable and efficient materials handling equipment to help manage your company and keep up with demand, take a look at our complete range of lift trucks and other warehouse equipment.
To find out more about what our experts have to say on any of the industry related matters above or other topics, visit our blog.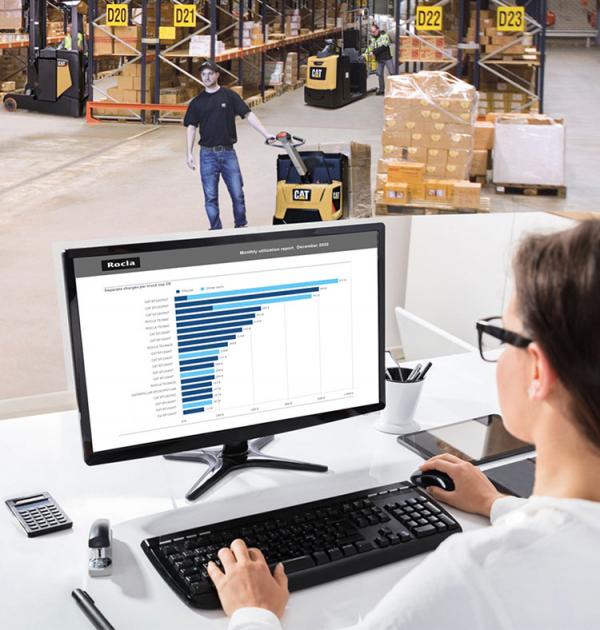 Image: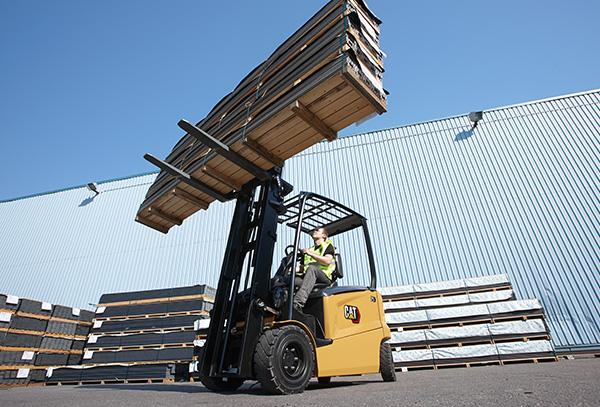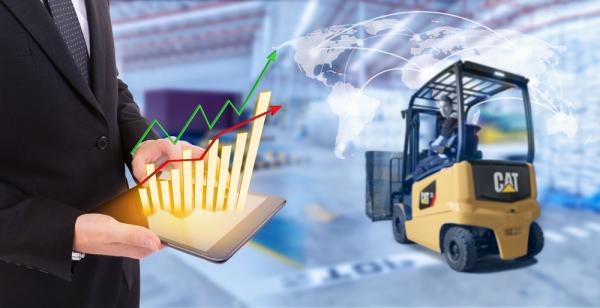 Image: