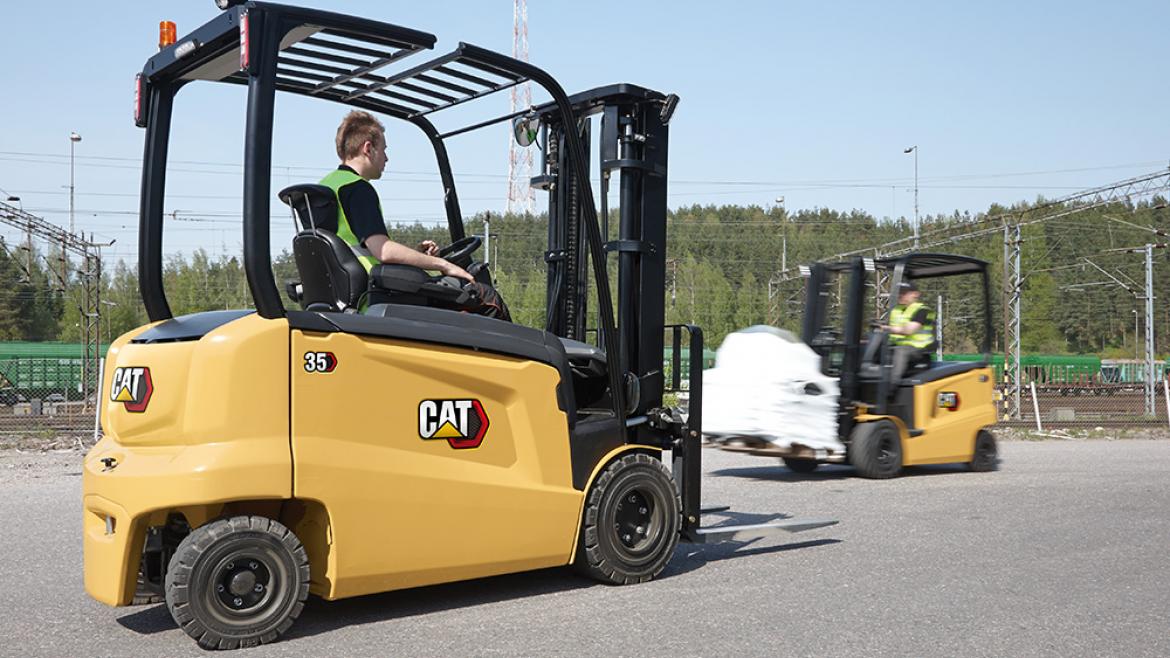 This range of electric forklifts answers the need for high-powered performance in applications where diesel powered, IC engine lift trucks and their emissions are not permissible. Designed to cope with intensive duties and tough conditions, you will find these forklift trucks highly productive and, at the same time, a pleasure to drive, thanks to their agility, intelligence and comfort.
Typical industry applications:
Food and beverage manufacturing and wholesale
Paper manufacturing and wholesale
Foundries
Chemicals, textiles and rubber
Machinery and heavy equipment
These electric forklifts have some innovative features designed to give your drivers' a more comfortable and pleasurable operating experience, including adaptive speed control, which is part of the Responsive Drive System (RDS), and has taken the idea of intelligent automatic adjustment of performance characteristics to a whole new level. The electric lift truck seems to 'know' how the driver wants it to behave at any moment. Meanwhile, its intelligent curve control reduces speed in a much more natural and comfortable way than any previous cornering technology. Another key advance over the competition's material handling equipment is the forklift's next-generation dual drive 4 wheel steering system, which makes this truck much more maneuverable.
Developed with your drivers in mind, your operators will benefit from the forklift's spacious, high comfort cabin and its equipment which are ergonomically designed to allow strain-free operation with minimal need for the driver to move. The cabin's features include a flat, unobstructed floor, adjustable seat and steering wheel, pedals at optimum angles and, to maximise the view, a specially inclined dashboard and counterweight. A totally redesigned adjustable armrest brings the new progressive hydraulic controls and related functions within comfortable reach of the operator's fingertips. Additionally a colour display which can be read easily from different angles helps to keep your operator fully informed. Clear messages are given in the operator's language, along with helpful symbols. A twin-mode key switch can be set to ECO or PRO, depending on the driver's experience and the need for low energy use or rapid performance.
Full-colour, weather-protected, clear-view display, with information in operator's own language and simple-to-learn functionality, advises on truck status, avoids misuse and protects your investment.
Next-generation dual drive 4 wheel steering system, with curve control, +100° rear axle rotation, instant no-push side turns and unique ability to steer using front axle, delivers unbeatably agile manoeuvring, better traction and longer tyre life.
Responsive Drive System (RDS) with adaptive speed control adjusts truck performance modes in reaction to quickness of foot and fingertip movements, to meet driver's changing needs, and ensures smooth starts and stops.
Intelligent curve control makes speed reduction in cornering feel natural, with no sensation of leaning, for safe but productive driving.
Intelligent speed and movement reduction (optional) automatically limits travel and tilt rates when forks are above free lift height, to optimise both stability and agility.
Twin-mode key switch offers ECO setting for beginners, or for low energy consumption, and PRO for experienced drivers and high performance, while optional customisation is available to meet specific needs.
Totally redesigned adjustable armrest, combining anatomical support with free movement and perfect hand positioning, features spring-force-optimised fingertip hydraulic controls or – as an option – intuitive joystick control.
Armrest options include control of forward/ reverse selection, clamp release and automatic tilt centring, using only the driver's fingers.
Wide, high-grip step, long grab handle and curved truck design allow fast, smooth-flowing on-off access to large, comfortable operator space with flat, unobstructed floor.
Ergonomic layout of controls and display, together with adjustable seat and steering wheel position, optimised pedal angles and excellent all-round view, allows
strain-free operation.
| MODEL | CAPACITY (kg) | LOAD CENTRE (mm) | ENGINE |
| --- | --- | --- | --- |
| EP25N | 2500 | 500 | Electric |
| EP25CN | 2500 | 500 | Electric |
| EP30N | 3000 | 500 | Electric |
| EP30CN | 3000 | 500 | Electric |
| EP35N | 3500 | 500 | Electric |
Image: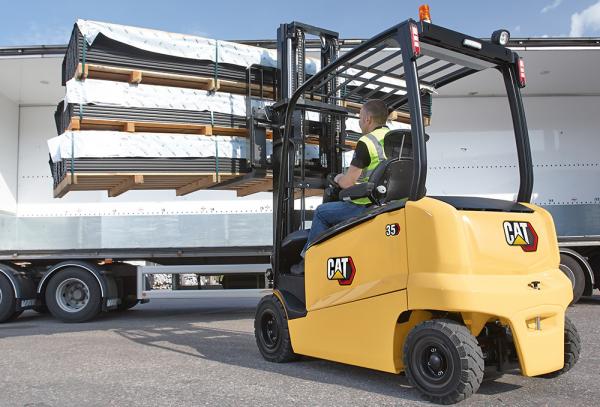 Image: