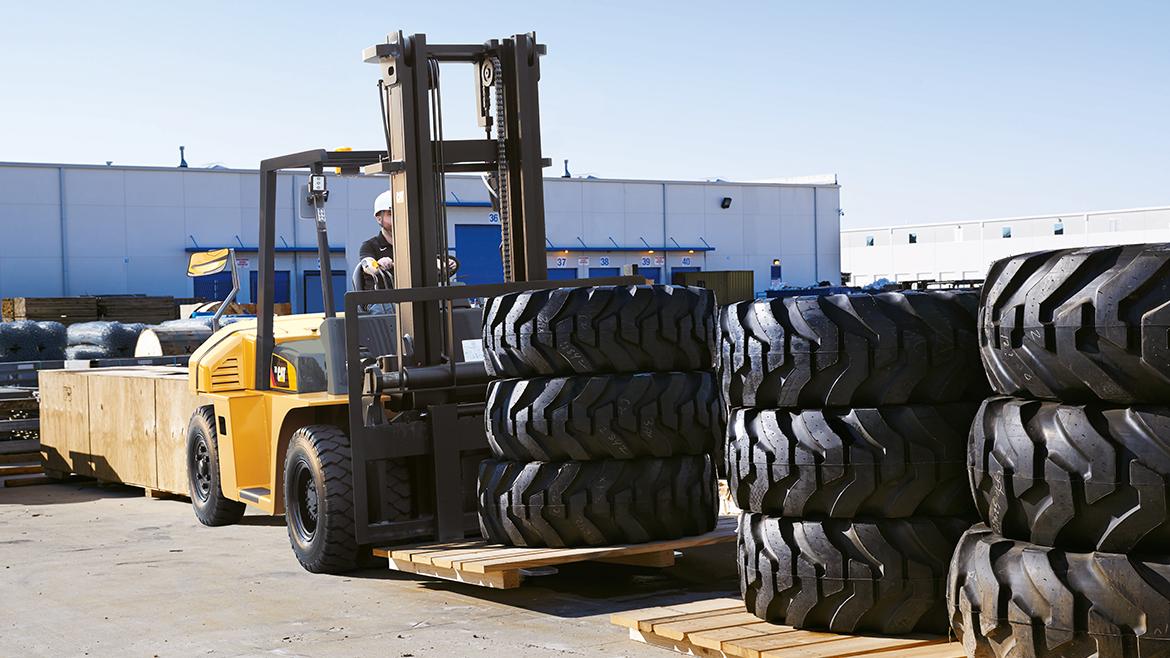 Powerful and durable
Driven by one of the most powerful engines in its class, the DP70-100NH boasts both strength and speed. The massive loads it can handle do not hamper its speed, making it one of the fastest and most efficient machines in the industry.
Its Direct-injection Diesel Engine delivers high power with minimal vibration transmitted to the driver's seat due to the use of cushioning materials between the frame and engine.
A variety of attachments are available, including a fork positioner, hinged forks, rotating forks and bale clamps.
Typical applications:
Stevedoring
Empty container handling
Metal industries
Lumber
Concrete, stone, clay and glass
Industrial machinery and equipment
Distribution centres
Brick & stone
Powerful 6.5L direct-injection diesel engine delivers strong performance with rapid acceleration and low fuel consumption.
Dependable engine and tough truck components that resist damage and wear help to minimise repair and service bills.
Quick and easy access to all components for routine checks and maintenance makes it easier to keep the truck in sound working condition, saving time and reducing expense.
One of the highest lift speeds in its class lets your operators get more done each shift.
The automatic, 2-speed Powershift transmission offers controlled, yet powerful acceleration for maximum productivity.
Automotive pedal layout for easy and intuitive operation.
Low footstep and well-placed grab handle makes on/off access easy.
Extremely rigid mast with a thoughtfully designed layout of the rollers offers excellent visibility.
Boltless floorboards which can be easily removed, without any tools, for easy maintenance.
Durable LED lights as standard equipment.
Mast with narrow channels, combined with the highvisibility overhead guard gives the operator clear views forwards and upwards.
Presence Detection System (PDS) gives audible warning if seat belt is not fastened and prevents all travel and hydraulic movement if operator is not correctly seated.
Backup alarm supplied as standard.
Memory type fuel gauge.
Conveniently placed grab bars and steps ease access to operator compartment.
| MODEL | CAPACITY (kg) | LOAD CENTRE (mm) | ENGINE |
| --- | --- | --- | --- |
| DP70NH | 7000 | 600 | Isuzu 6BG1 |
| DP80NH | 8000 | 600 | Isuzu 6BG1 |
| DP100NH | 10000 | 600 | Isuzu 6BG1 |
Image: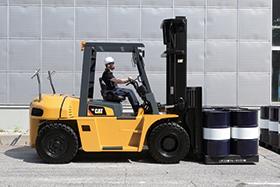 Image: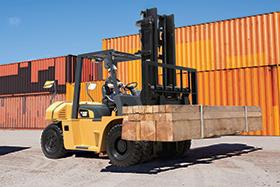 Image: