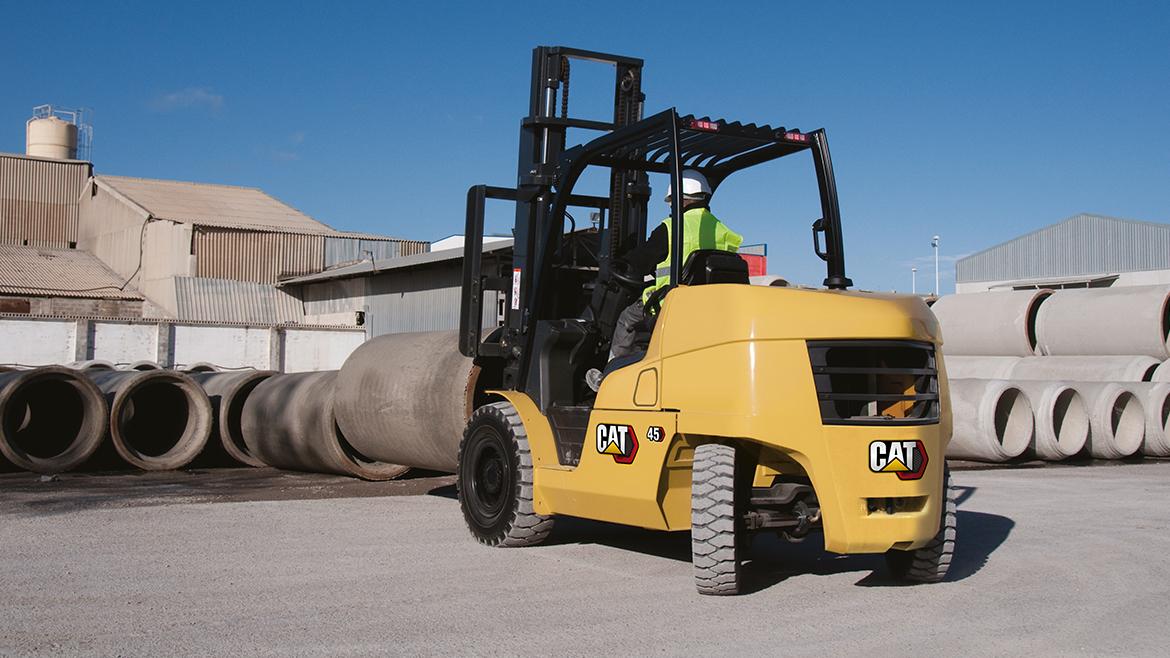 These larger engine powered models are designed for heavy duty applications and are the natural choice for use in ports, construction, freight, and metal and brick operations. With exceptional endurance and power they effortlessly handle the most difficult and heavy loads even when operating at full capacity.
In the diesel powered models, the tough six-cylinder engine's precombustion chamber allows each cylinder to work at peak efficiency regardless of load and speed and contributes to the truck's exceptionally low noise, vibrations, emissions and economy. The rotary fuel pump allows easy maintenance while protecting the engine.
The compact, smooth lines of each model ensure that they are easy to manoeuvre in confined spaces whilst ensuring good visibility. The excellence of the range is further boosted by a wide array of options that enable you to fine tune each truck to your work requirements.
Easy-to-maintain drum brakes reduces down time.
High positioned air intake system lengthens the life of air intake filter cartridges.
LCD display with LED indicators, providing all safety functions, allows for rapid trouble shooting.
Large diameter driving shafts for durability in the most demanding applications.
Long service interval.
Detailed diagnostics are possible for easy fault finding.
Highly regarded, market proven industrial diesel and LPG engines give excellent performance.
Cooling system designed to reduce blockages utilising pusher type radiator airflow.
Wide variety of mast types and lifting heights allows the truck to be specified to your needs.
High capacity ratings.
Full floating power line featuring two forward speeds and one speed reverse with high gradeability and travel speed.
Hydrostatic steering system makes maneuvering the truck light and easy.
PDS+, presence detection system disengages drive and hydraulic functions when the operator's seat is vacated.
Electronic button operated parking brake for unblocked access.
Operator identification system with Pin-code standard.
Covered tilt cylinders, hoses and neat dashboard area.
Euro stage IIIA diesel emission regulations compliant.
Hydraulic controlled drum brake system for safe operation.
Open step frame and grab bar allow easy access.
| MODEL | CAPACITY (kg) | LOAD CENTRE (mm) | ENGINE |
| --- | --- | --- | --- |
| DP40NT | 4000 | 500 | S6S-DPB Diesel |
| DP45NT | 4500 | 500 | S6S-DPB Diesel |
| DP50CNT | 5000 | 500 | S6S-DPB Diesel |
| DP50NT | 5000 | 600 | S6S-DPB Diesel |
| DP55NT | 5500 | 600 | S6S-DPB Diesel |
Image: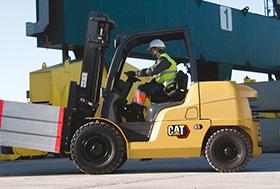 Image: