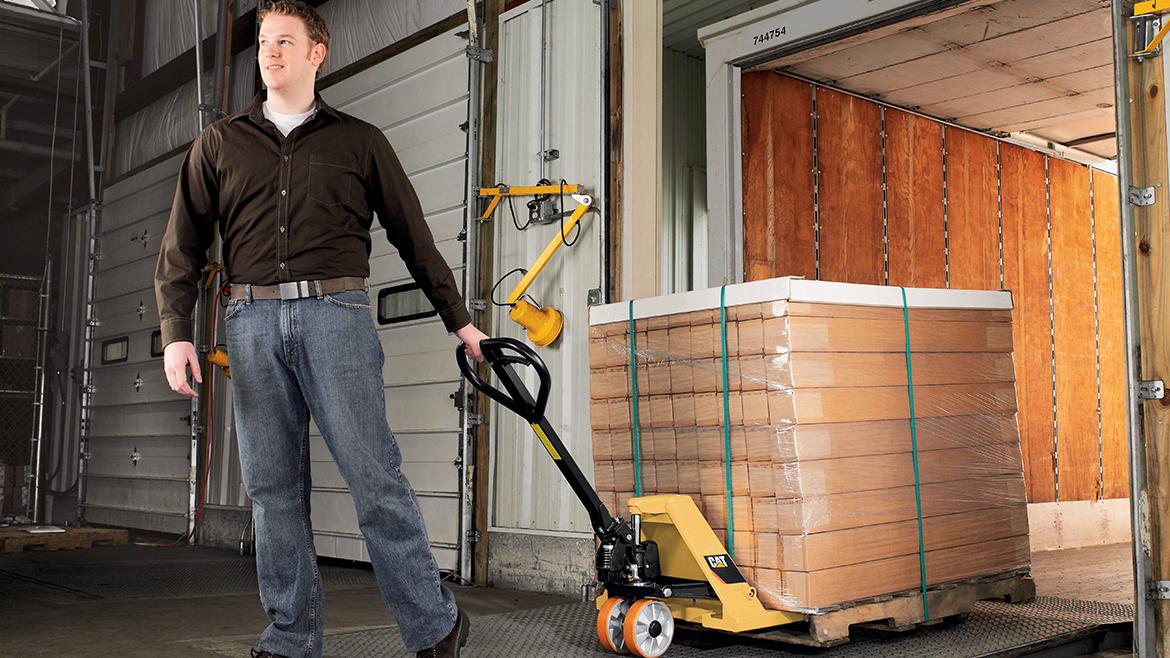 The hand pallet truck is without any doubt the most basic, yet essential, tool in materials handling.
For decades, it has served as the "first assistant" for truck operators loading and unloading pallets on location. In warehouses, shops and industry, hand pallet trucks are used in all kinds of applications. We have a model for each of them - designed to suit your needs:
Short distance.
occasional horizontal pallet handling suit our standard model, which can be upgraded with optional quick lift for increased productivity and a brake for greater safety.
Cat hand pallet trucks are durable, maneuverable, ergonomic and easy to maintain over a long service life, taking care of your business and your people.
Competitive pricing
Bypass valve preventing over load
Bullet connection between steering shaft and pump piston
Convenient to replace the steering wheel
Easy to maneuver with 210° steering angle
Special lowering valve to control the rate of descent
Rollers mounted on fork tips for effortless entry/exit to/from pallet
Large rubber handle with 3 positions for control lever
| MODEL | CAPACITY (kg) | LOAD CENTRE (mm) | ENGINE |
| --- | --- | --- | --- |
| C25M | 2500 | 600 | - |
| C25H | 2500 | 600 | - |
| C25I | 2500 | 600 | - |
| C25J | 2500 | 600 | - |
| C25W | 2500 | 600 | - |
Image: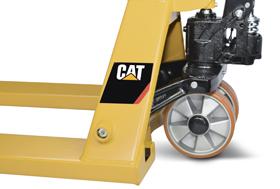 Image: