Cat® Lift Trucks has expanded customer choice by adding 11 extra models to its comprehensive reach truck line-up – bringing the total to an impressive 26.
While the ergonomics and productivity of its popular N2 reach trucks already meet most needs, the new N3 ranges allow for further individual preferences.
These introductions extend the existing light, standard and heavy duty offerings, and add versatile four-way reach trucks to the Cat warehouse product portfolio. A man-down VNA truck range, built with many of the same features, has been launched at the same time.
All-day comfort, control and productivity
Equipped for long hours in the driving seat, the trucks' high-comfort workspace provides advanced ergonomic controls for relaxed but precise operation. They include Palm Steering and a multifunctional joystick, each with an adjustable armrest.
All trucks except the light range also feature an electrically adjusted floor level and a weight-adjusted tilting seat which reduces strain when viewing loads at height.
Manoeuvring and load handling is rapid, agile, smooth and productive, with automated control systems stepping in to maintain safety and stability. Meanwhile, downtime and total cost of operation (TCO) are reduced by strong construction, easy maintenance and fast service access – helping to maximise output and profits.
The four new Cat N3 ranges
N3 choices begin with the NR12-14N3(L)(C) range of economical light and medium duty models, which are the most compact of all Cat reach trucks. Then there is the Cat NR16-25N3H(X) range, including standard, heavy duty and extra-high lifting versions.
Four-way reach trucks, in the Cat NRM20-25N3 range, can handle both normal pallet loads and extremely long items, thanks to their adaptable wide hydraulic fork spreader. This combines with fast direction changes – forward, backward and sideways – to enable swift manoeuvring even in narrow aisles.
Finally, the Cat NTD13-15N3 man-down VNA range cuts costs and optimises productivity with its two-trucks-in-one solution. It has both the storage-maximising efficiency of a specialised VNA truck and the mobility of a reach truck.
By transporting goods to and from the racking, as well as stacking and retrieving, it avoids the need for feeder trucks or P&D (pick-up and deposit) stations at aisle ends.
Trucks in all four new N3 ranges can be matched perfectly to their applications and drivers through programming and a wide selection of options. Examples of optional aids –  depending on range – include a position light laser system, a fork camera with RLED display, a transparent overhead guard roof and Li-ion batteries.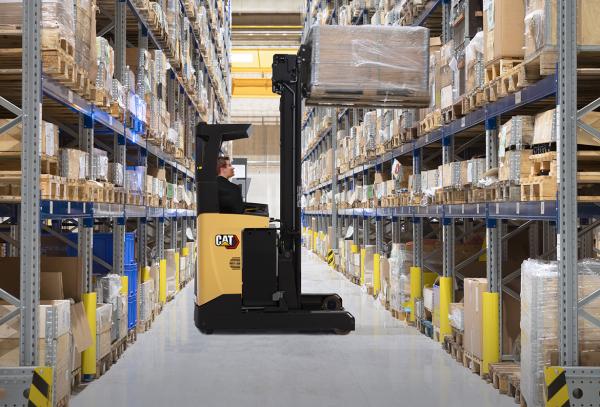 Image: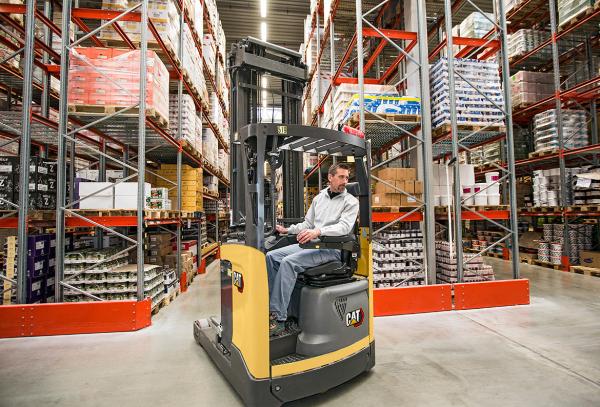 Image: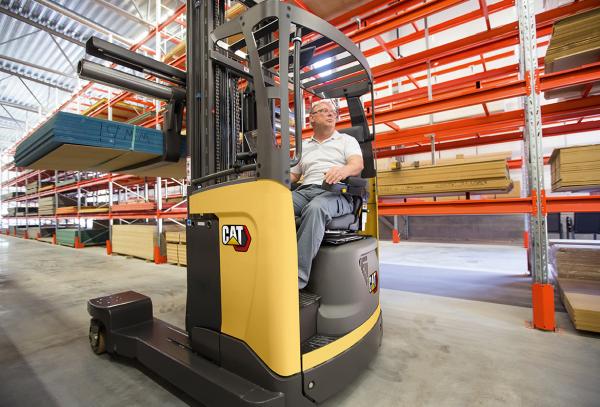 Image: