How can you move a batch of palletised goods in half the time?
It's simple: carry the pallet loads two at a time. That's the idea behind the new platform double pallet handler range from Cat® Lift Trucks.
These trucks are ideal for intensive lorry loading and unloading with double-stacked full pallets. They can also halve the number of movements needed in cross-docking operations and internal transport, over all distances.
Double handling is achieved by placing one pallet load on the straddle legs and another above it, on the forks. With this arrangement, the truck remains compact and is highly manoeuvrable even in tight spaces. On steep ramps and loading docks, an initial lift of 210 mm ensures plenty of clearance under the load.
Three models are available. One has a foldable platform, allowing the operator to switch between ride-on and pedestrian modes (NPV20N3D). The two fixed platform models give extra comfort and protection. They offer a low step height and a choice between safety barriers with rear entry (NPF20N3DR) or side entry (NPF20N3DS).
Advanced ergonomics
All models feature the ProRide+ system. This major milestone in power pallet development solves the age-old problem of how to combine effective traction, damping and stability. It does so even on slippery, wet or irregular surfaces and when cornering.
Other ergonomic advances include the class-leading emPower tiller head, optimised for easy reach and use of all controls. Combined with any of the three different steering types, it enables rapid and precisely controlled performance.
The choices are:
Tiller-type – power steering via a short tiller arm

Comfort Steering

– power steering via a tiller head without an arm (as on an electric scooter)

Mechanical steering – non-powered but low-effort steering via a long tiller arm
All platforms are comfortably damped, but fixed versions offer the additional option of a unique, electrically adjusted damping system. At the touch of a button, it can be optimally set according to the individual operator's weight and preferences.
On fixed platform models, an overhead guard can be specified to protect the operator from falling objects. The folding platform model has foldable protective side bars. These are deployed quickly and easily to help avoid falls and defend against impacts.
Feature-packed
Cat platform double pallet handlers are packed with impressive features and technologies, even in standard specification. Precise matching to different application needs is aided by a wide range of optional extras. There is also a choice between lead-acid or Li-ion battery power.
Further information on Cat forklifts, warehouse equipment and related services can be found at www.catlifttruck.com/products. See them in action via https://www.catlifttruck.com/videos and follow the news on LinkedIn, Facebook and Twitter.
Image: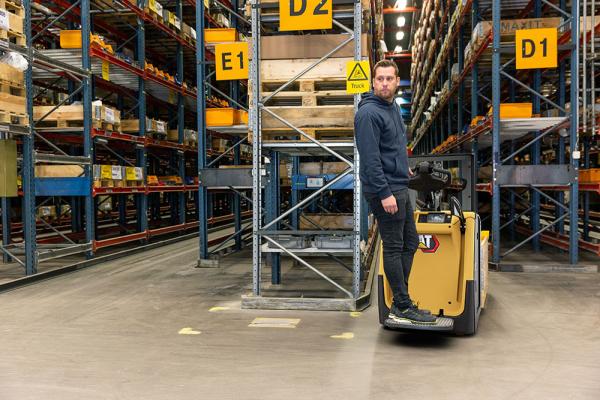 Image: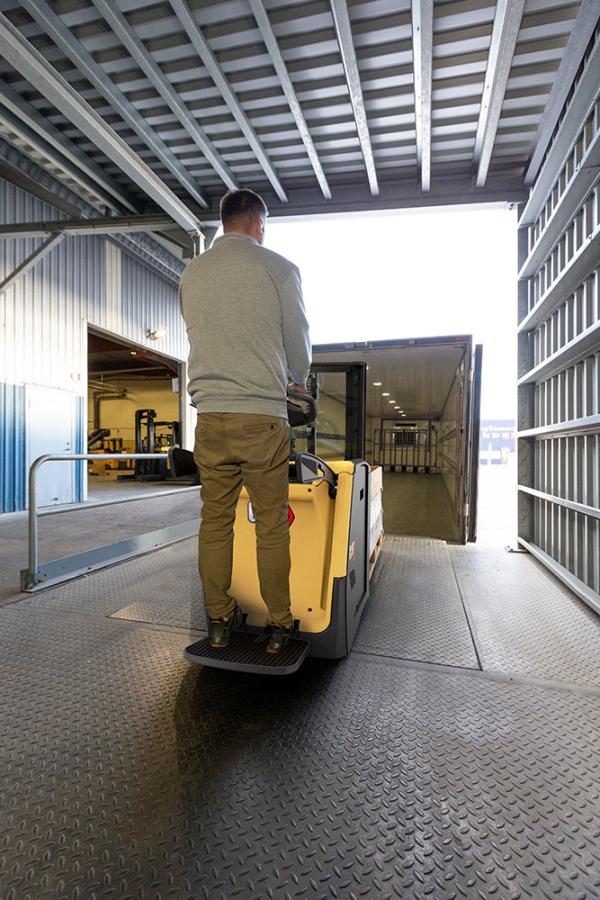 Image: