'It feels just right':
Cat® platform stackers boost operator confidence and productivity
The new heavy-duty platform stacker range from Cat® Lift Trucks gives operators a reassuring sense of balance, responsive control and power. From their very first ride, it feels just right. And that confident feeling continues consistently through every shift.
Those confidence-inspiring qualities, combined with the trucks' short, narrow, lightweight structure and strong, fast performance, enable high output.
Cat NSV12-16N3(I) and NSF12-16N3(I)(R)(S) platform stackers are ideal for high-intensity, multi-role applications in factories and warehouses. They will stack to 5.4 metres and can also be used for transport and order picking.
Operator-centric design
At the heart of their operator-centric design is a highly stable and agile chassis. Connecting the operator to this is the class-leading, ergonomic emPower tiller head. Its easily accessible, user-friendly controls allow rapid but precise and safe manoeuvrability.
Powerful motors with advanced control technology enhance both speed and safety in travelling and load handling. The result is increased work rates with less risk of accidents and associated costs.
Meanwhile, a smooth, comfortable user experience minimises fatigue, strain and the related need for sick leave. Effective platform and mast damping is crucial to this. There is even the option of electrically adjustable damping on fixed platform models.
Lower TCO with the Cat platform stackers
As well as increasing productivity, these stackers reduce total cost of operation (TCO). They are highly energy efficient, robustly constructed for heavy duties, and designed to minimise maintenance needs.
Unprecedented levels of component sharing within the Cat stacker and power pallet portfolio bring additional gains. Fixes are faster. Less stock investment is needed. And fewer service van and parts delivery journeys mean a smaller carbon footprint. Everyone wins!
Further lifetime cost savings are possible with Li-ion batteries. All Cat stackers and power pallets offer lead-acid and Li-ion as alternatives. Li-ion technology maximises battery lifespan, efficiency and runtime, and allows fast opportunity charging for non-stop productive action. This has major advantages in multi-shift operations.
Application-matched choices
There are 12 models to choose from, with capacities from 1.2 to 1.6 tonnes. The fixed platform (NSF) versions have wraparound protective barriers with a choice of side (S) or rear(R) entry. On the folding platform (NSV) versions, optional protective side bars can be easily deployed or folded away. An overhead guard is fitted as standard or optionally available, depending on model and configuration.
Initial lift (I) variants give greater ground clearance, which helps when working on steep ramps and loading docks. They can also be used for double pallet handling, to halve the number of transport movements required.
Customers can select the most suitable steering system for their application from three designs:
Tiller-type – power steering via a short tiller arm
Comfort Steering – power steering via a tiller head without an arm (as on an electric scooter)
Mechanical steering – non-powered but low-effort, simple, economical, and durable steering via a compact tiller arm
Trucks are further configured with a wide range of duplex and triplex masts. Their feature-packed standard specification may then be customised with additional features from a long list of optional extras.
Further information on Cat forklifts, warehouse equipment and related services can be found at www.catlifttruck.com. See them in action via https://www.catlifttruck.com/videos and follow the news on LinkedIn, Facebook and Twitter.
Image: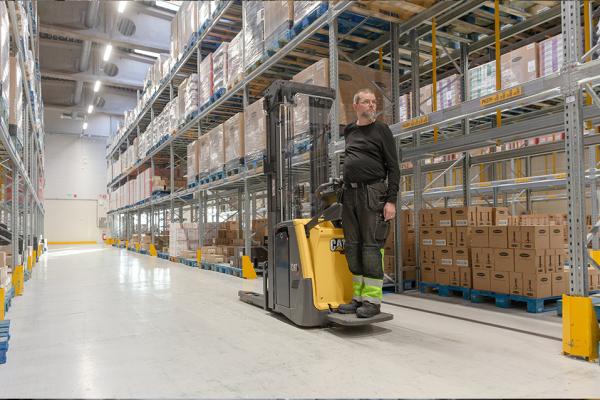 Image: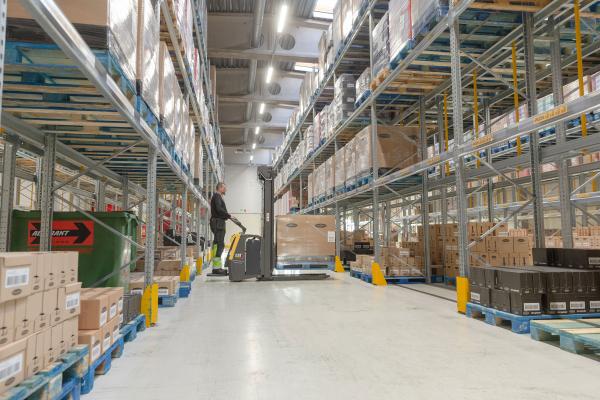 Image: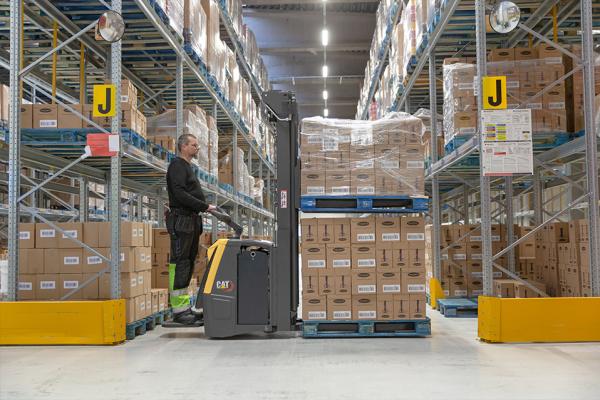 Image: