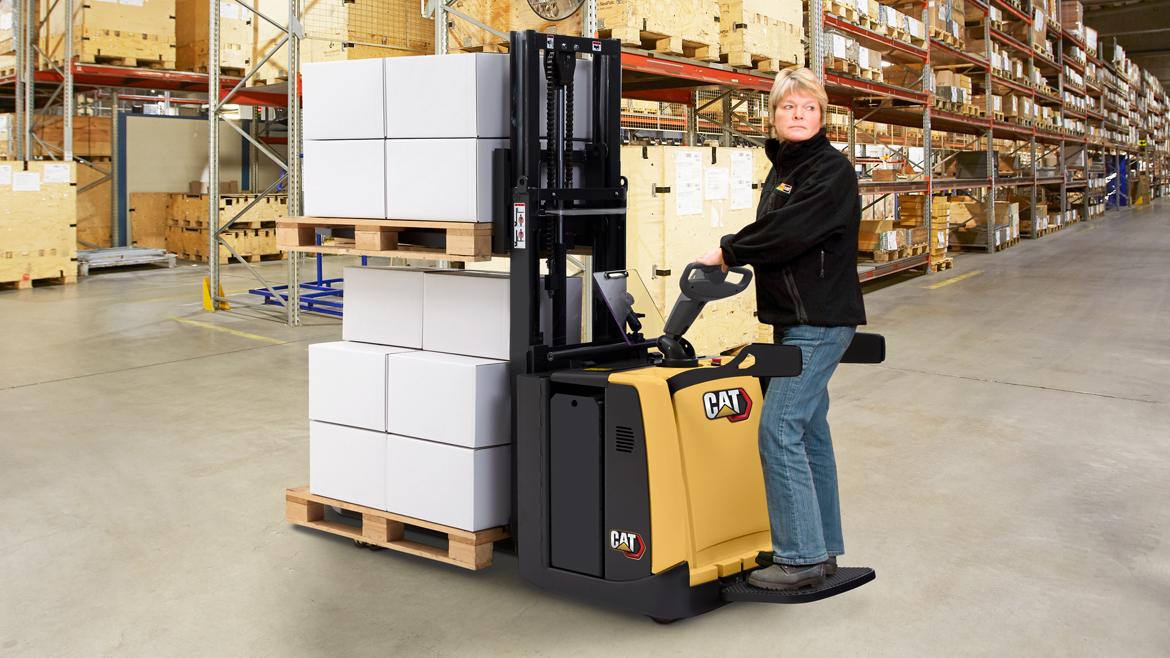 The NPV20PD double pallet handler with foldable platform saves time by carrying two pallets simultaneously (one above the other).
It is perfect for double stacking on the loading ramp and for transporting incoming or outgoing loads over short, medium or long distances.
A compact duplex mast optimises forward visibility and offers two lift heights: 1.6 and 2.0 metres. Each set of forks will carry 1.0 tonne, giving a total load capacity of 2.0 tonnes.
Further ergonomic and safety features include a five-point chassis, with a hydraulic friction force system, and anti-rollback functionality.
Sturdy chassis construction and endurance-tested forks provide enhanced robustness and reliability even in the toughest conditions.
Sealed chassis and waterproof electrics resist moisture, dirt and corrosion - increasing uptime, cutting maintenance costs and prolonging truck life.
Easy access to critical truck components allows faster fault diagnosis and speedier maintenance squeezing downtime still further.
Dust-shielded load wheels help extend life of wheel bearings.
AC motor results in very precise drive control, for easier operation.
Ergonomic tiller arm helps keep operators fresh with comfortable, easy-to-use controls.
Excellent drive and traction characteristics suit intensive work over medium and long distances.
Programmable controller lets users prioritise between faster performance and smoother handling with lower energy consumption, prolonging shift life.
Truck can be driven with tiller arm in vertical position in ultra-low-speed mode to maximise manoeuvrability.
Folding platform stays down, saving time when operators go to remount (NPV20N2, NPV20PD).
Double pallet handling capability halves the number of movements required (NPV20PD).
Electric steering wheel with crosswise driving position increases efficiency over longer distances
Low step height for mounting/dismounting without effort.
Strong folding sidebars protect and support operators at all times (standard on NPV20N2, optional on NPV20PD).
Large lift/lower buttons (standard on NPV20PD) or levers (optional on NPV20N2) allow easy onehanded control even with gloves.
Five-point chassis with hydraulic friction force system and anti-rollback functionality enhances ergonomics and safety (NPV20PD).
Fixed platform options with a variety of barrier and entry/exit designs add extra safety
| MODEL | CAPACITY (kg) | LOAD CENTRE (mm) | ENGINE |
| --- | --- | --- | --- |
| NPV20PD | 2000 | 600 | Electric |
Image: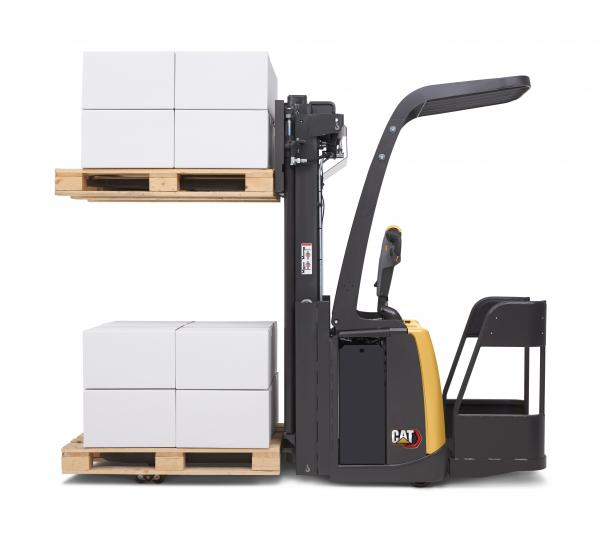 Image: