The success of a materials handling business relies on many things. Of course, having the right equipment and processes in place is important so that the job can be fulfilled. But ultimately, success will be driven by your workforce and the effort and enthusiasm they bring to your business. The world of materials handling can be very rewarding, but it can also be demanding. So, success will always rely on good employee morale and teamwork.
We often talk about how to keep your employees safe in the workplace. But how often do you think about employee morale and wellbeing?
In recent years, employee wellbeing has become a popular topic. And, in light of the recent Coronavirus pandemic, there's never been a more important time to start focusing on the wellbeing of your employees.
It's something that spans further than a safety course or training for the latest equipment. It can often be thought about in three categories: physical, mental and social wellbeing.
So, what can you do to ensure you are looking after your employees' wellbeing?
Mental wellbeing
1) Get leaders on board
Leaders of your business, including line managers and senior leaders, set a precedent for the rest of the company. Colleagues will often take cues from how leaders behave. So, how they act towards employee wellbeing is extremely important.
You should consider providing your leaders with training on employee wellbeing and provide clear guidelines on how leaders and managers should approach wellbeing in the workplace.
2) Offer career development programmes
Did you know that 41% of employees consider career advancement opportunities a very important factor for job satisfaction?
With that in mind, consider the opportunities you are offering your people. What schemes or programmes could you put in place in order to give your employees something to work towards? There are many roles in the materials handling industry, so consider how you can put a clear career development structure in place.
3) Recognise employees for their hard work
Recognising employees for their hard work is essential for a motivated and dedicated workforce. Perhaps they've been instrumental in helping you to achieve your targets or have gone above and beyond to help others in order to get the job done.
Either way, recognising them for their efforts will certainly boost employee morale and motivation. Why not consider an employee recognition scheme where employees get recognised monthly for their dedication?
4) Stay connected
Open up conversations with your staff. Give them the opportunity to air their concerns with leaders as well as making them feel confident to open up about any issues they are facing. Encourage employees to speak to their peers about issues and offer 1-1s with managers to give those less confident in coming forward the opportunity to discuss what is on their mind.
5) Promote a good work/life balance
Having a good work/life balance is essential to ensuring that employees don't burn out or become burdened with stress, as well as enhancing productivity and efficiency. A good work life balance means working sensible hours, taking annual leave, and breaking for lunch.
Physical wellbeing
6) Encourage exercise
Physical wellbeing is closely interlinked with mental wellbeing. Encourage staff exercise events to boost mental and physical wellbeing as well as teamwork and employee morale. You could offer discounted gym memberships or invite yoga instructors or personal trainers in to offer dedicated classes to your team.
7) Ensure staff have the right equipment
Having the right equipment is essential to working comfortably and safely. Think about what your workforce needs to be comfortable whilst working and also consider any additional needs employees might have.
8) A balanced diet
Physical wellbeing is as much about exercise as it is about diet. You could put on free breakfast for your employees or offer free and healthy snacks throughout the day.
Social wellbeing
9) Organise social events
Social events promote great working relationships and boost teamwork. Allowing your team to bond outside of their usual duties will give them an opportunity to get to know one another better as well as become more collaborative.
10) Award events
On the back of a monthly recognition scheme for the hard work of your employees, you could host an annual awards ceremony to celebrate all of the hard work from your team throughout the year.
Employee wellbeing in your workplace
It's more important than ever to start looking after the wellbeing of your employees. These are just some ideas to get you thinking about employee wellbeing in your workplace, but you should start by identifying the most important issues to your workforce and work on solutions for those as your priority.
We know most materials handling companies already have practices in place to look after the wellbeing of their people. What great initiatives do you offer?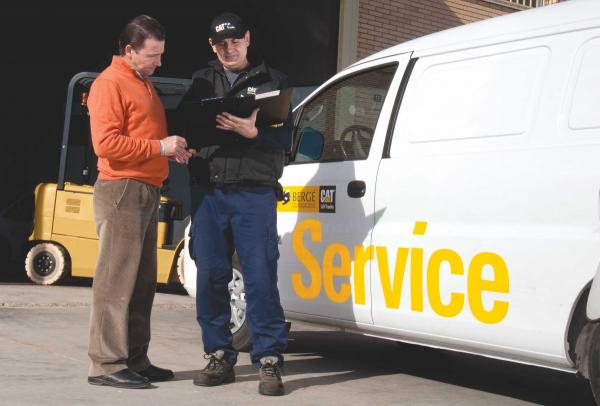 Image: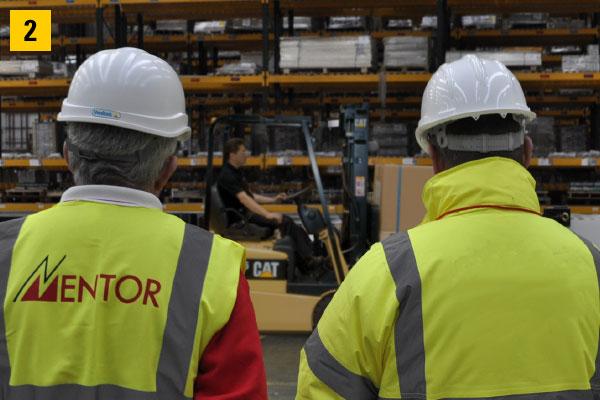 Image: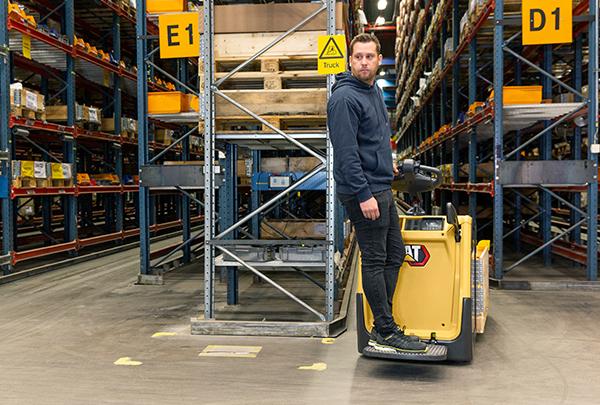 Image: